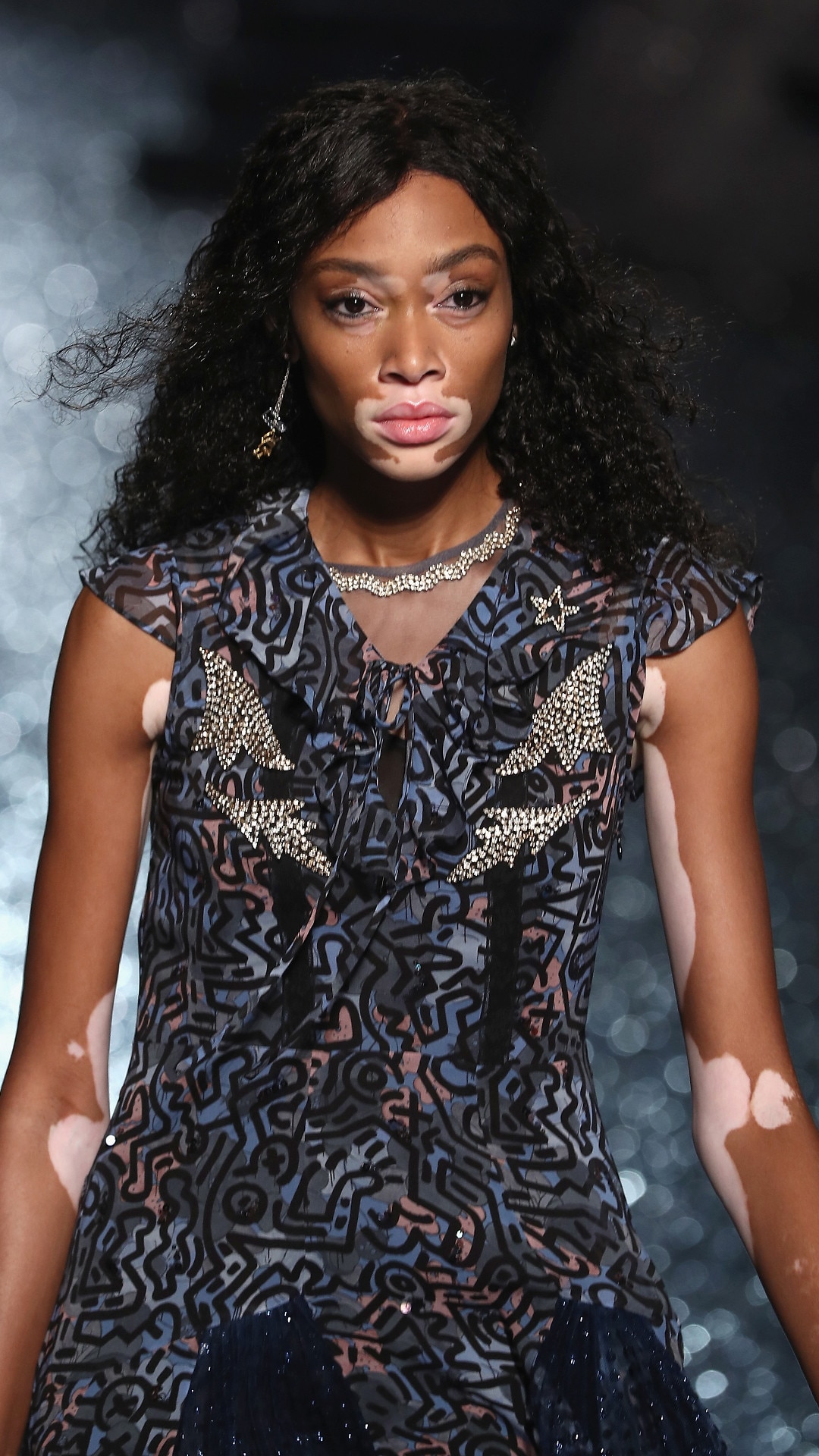 Thomas Concordia/Getty Images
The Coach spring 2018 runway show was full of gems—on the clothes and even in makeup tips. 
Selena Gomez. Emma Roberts. Winnie Harlow. Kaia Gerber. It was one of the most star-studded shows of fashion week. But, on the off chance, you weren't distracted by the celeb sightings, and you could pay attention to something other than the glitter boots and bejeweled frocks that made up Coach creative director Stuart Vevers' rocker-chic-inspired collection, you probably noticed the dynamic makeup looks created by legendary makeup artist Pat McGrath.
For the enjoyment of beauty buffs everywhere, Pat used Monday's Anna Sui and Tuesday's Coach show to showcase her latest Pat McGrath Labs beauty launches—which, like her other products, will most likely sell out. Remember Naomi Campbell and Taylor Swift 's red glitter lips? Or Kim Kardashian's Evil Queen-esque smoky eyes? Yes, exactly. 
For Coach, it was all about channeling your inner badass, so the makeup artist used PermaGel Ultra Glide Eye Pencil in Xtreme Black ($ 25) to line inside of the eye and between the lashes for a very intense, rebellious look. Too dramatic for everyday wear? Add a "slight blush for more of a feminine version," said the pro.
The real hero of the look, though, was found in her Mothership I: Subliminal Palette ($ 125), which will—we're calling it—be a cult favorite, alongside your Urban Decay Naked and Anastasia by Beverly Hills palettes. 
There's no hype here: The pigments are rich and creamy. The application is so smooth and easy that gliding product over your eyelid with a shadow-covered finger would be enough. Not to mention the packaging is incredibly luxe. The clutch-like metallic palette is heavy and features the inscription: "Use without caution. Shade throwing and eye ecstasy may result with prolonged use." It's made with such quality that Pat calls the palette a "her."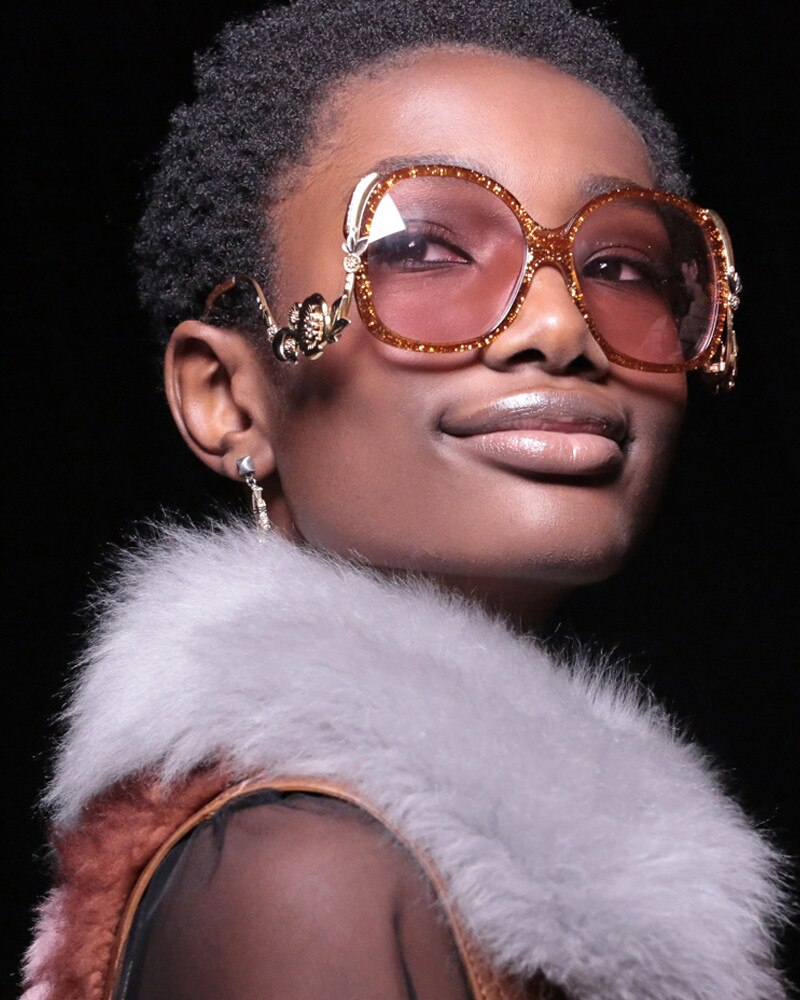 Kelly Taub/WWD/REX/Shutterstock
If this all sounds too advanced for beauty novices or those who can't work a makeup brush, Pat also departed a genius trick anyone can do. And if you're already wearing oil-free moisturizer, you're half done! If not, warm up a few drops in your hands, apply to your eyelids, then using your fingertip, gently glide over your lid with your shadow of choice. It gives you this beautiful, semi-glossy finish—without any fallout. Let it dry a bit and then build on more if you please. Or, you can use your other moisturized fingers to blend or clean up any unwanted pigment. It's really that easy.
Get excited: Pat McGrath Labs' latest products drop September 16 here. 
E! Online (US) - Top Stories
Tags